Leslie Fuquinay (nee Fern) Miller, a Baltimore writer, photographer, and mosaic artist, died before she was ready—because who's ever ready? Still, her death was, for some, long overdue.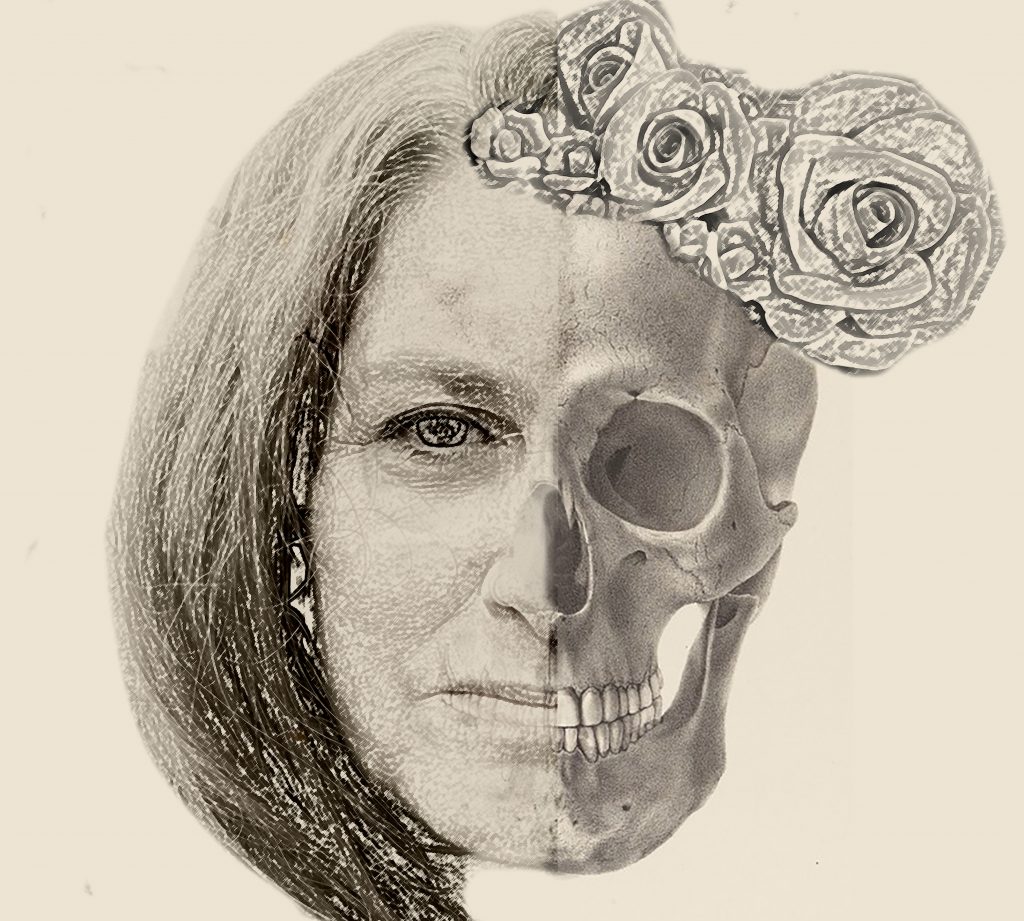 Miller was raised in Baltimore by her parents, Sharon and Harvey. Sharon was a third-grade teacher and then a partner in an architectural firm, and Harvey was a salesman and then a paving and landscaping entrepreneur. His death in 2012, a year after she and her father were both diagnosed with lymphoma, hit her particularly hard and started a crying jag that would last the rest of her life.
Growing up, Miller fought with her only sister, Beth, three and a half years her junior, but they finally became friends as adults. "She always had a happy fuckin' birthday," said her sister, who once wrote "Happy Fuckin' Birthday" on a cake she bought at the Giant.
Leslie married Marty, also a Miller, and encouraged him to become a teacher. Their gender-fluid child, the indie composer and Grammy, SAG, and Oscar award-winning Serena Joy Utah, was the Millers' pride and joy.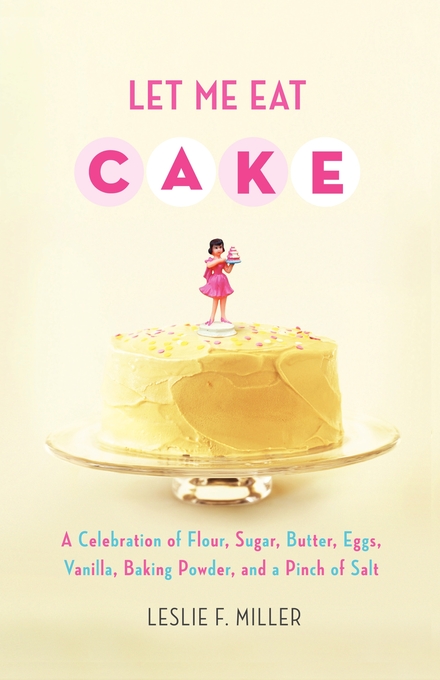 Leslie received her Bachelor of Science in English/Creative Writing from Towson University, a Master of Arts in Publications Design from University of Baltimore, and a Master of Fine Arts from Goucher College in Creative Nonfiction. Her thesis became a book. Let Me Eat Cake: A Celebration of Flour, Sugar, Butter, Eggs, Vanilla, Baking Powder, and a Pinch of Salt was published in 2009 by Simon & Schuster. More people hated it than loved it. Reading the reviews made her sad, so she stopped Googling herself altogether. Her poetry chapbook, BOYGIRLBOYGIRL, was published by Finishing Line Press in 2012. College friend Millie Landrum-Hesser called her "irreverent poet extraordinaire." Another, Donna Lee Squier, said "her wit was delightful and poignant."
Leslie was known across the country as being "good on Facebook," as she was often told in supermarkets and at parties. "Oh, you're Leslie Fuquinay Miller! You're so good on Facebook," they would say when they met her in real life. Longtime friend Ira Kessler said she "put the fuq in fuquinay." Another old friend, Eleanor Lewis, said, "She didn't Fuq around." But Eleanor and Leslie would sit beside each other at events and shit-text; that is, they would shit-talk other people in the room by text.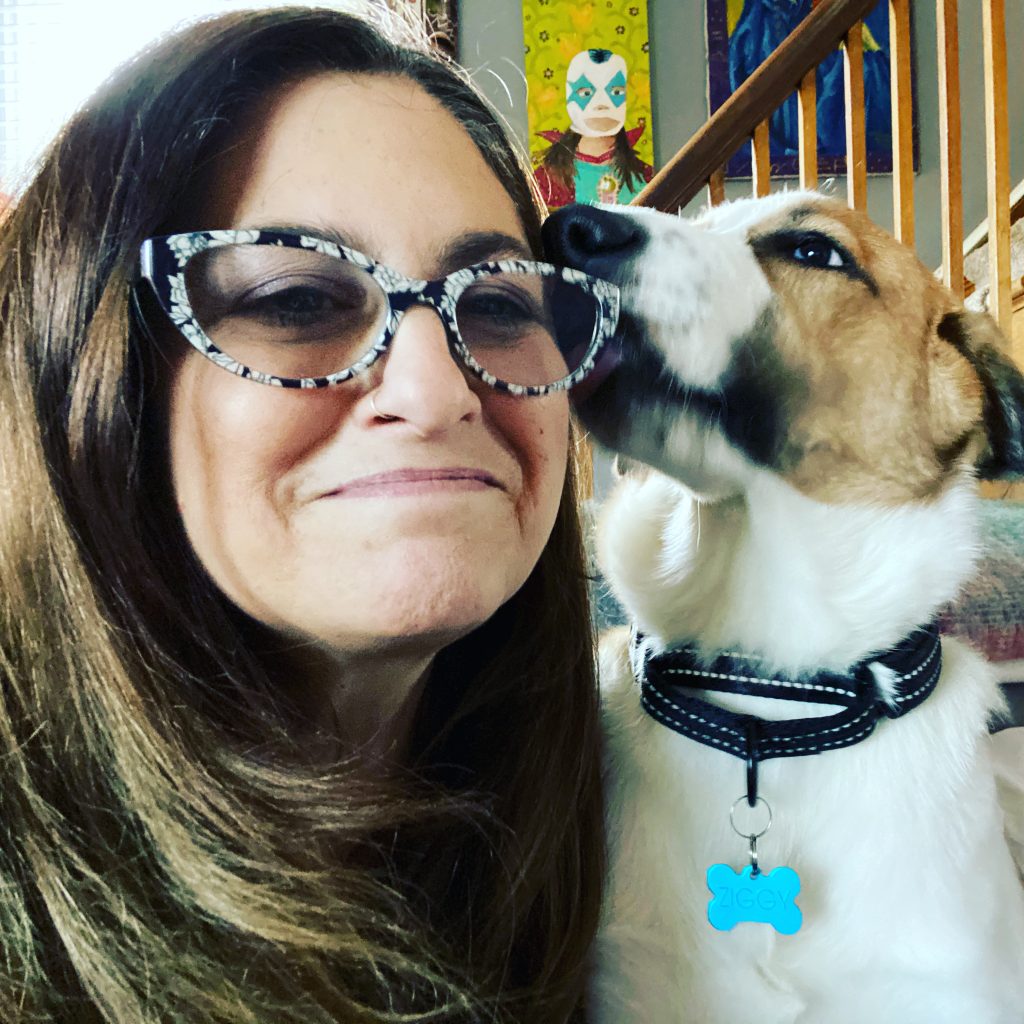 In her artist's statement, Miller said, "I like to break things and put them back together in a random, yet tasteful, order. I make the big small and the small big in words, pictures, and mosaics." She was fascinated with bugs and enjoyed macro photography—"The only time I'm ever patient," she once said. She loved—passionately—birds, flowers, IPA, masks, crows, riding Ferris wheels all over the world, art, and, until reflux stole her voice, singing. She had always wanted to be a rock star and was in a band called Question 47 in the early eighties, opening once for the Thompson Twins at DC's Wax Museum.
In addition to performing with her band, she gave a number of poetry readings and had several (unsuccessful) photography exhibitions. On Facebook, she published at least one photo every day for many years. Usually, the photo illustrated a song title or a dictionary's Word of the Day, and she chronicled her comings and goings as if it were her private diary, inviting everyone to share what it was like to have depression, lice, or a colonoscopy, for example. She was also the special-guest subject of an improv comedy group; her walk-out songs were Lesley Gore's "You Don't Own Me" and "Bad Reputation," by Joan Jett and the Blackhearts. College punk rock pal Janet Ramsey said, "She was one tough broad."
She loved dogs and when she traveled, she'd have the goal of petting all the dogs she'd pass on the streets. Friend Rachel Carter said, "She had the most beautiful dogs with the best names," referring mostly to Ziggy Stardust, a 90-pound mixed breed adopted on the anniversary of David Bowie's death. Friend and dog trainer Rachel Lachow called her a "friend to Dog." This included Beowulf, Cleopatra, Buddha, Chance, Jett, Ziggy Stardust, and the very little dogs that followed as the Millers aged.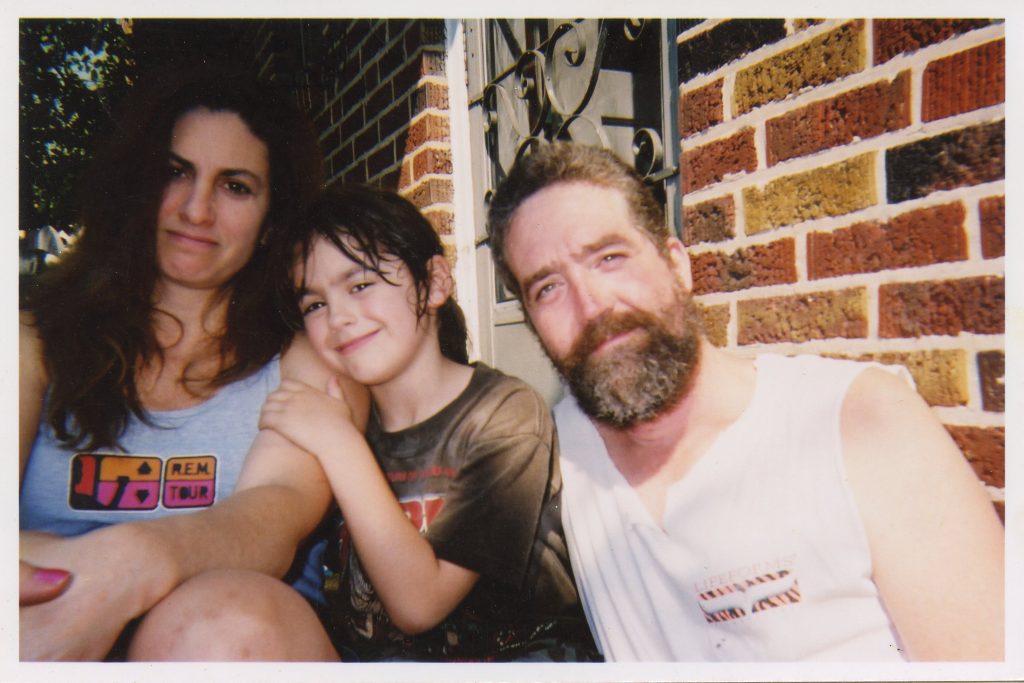 Leslie was a truth-teller. Neighbor and friend Ann Kennedy said, "She could be brutally honest and very kind all in one breath." She was a grammar nitpicker, an outspoken destigmatizer of mental illness, a hypochondriac who had many of the things she thought she had, a yeller, a chronic chronicler, a migrainer, a meme maker, an impersistent gardener, and a constant dieter—mostly to no avail. Old friend and Ren Fest mime Cybele Pomeroy said, "Leslie took the cake and ate it too."
She was a strident feminist and hated when anyone told women to smile. People like concert date Doug Sandhaus loved to get her goat. "She should have smiled more," he said.

Leslie had the best hair. She saw Blade Runner and musician Bob Schneider more than 20 times each. She was a David Bowie devotee and credited Patti Smith with saving and enriching her life.
Perhaps the most controversial thing about Miller is that she hated the Beatles. It is the thing about her that most of her friends wanted to change. Her own husband began playing a Beatles song every morning during the coronavirus pandemic (2020 to 2022), which is said to have contributed to her rising stress and declining health. (Not the pandemic, but the Beatles.)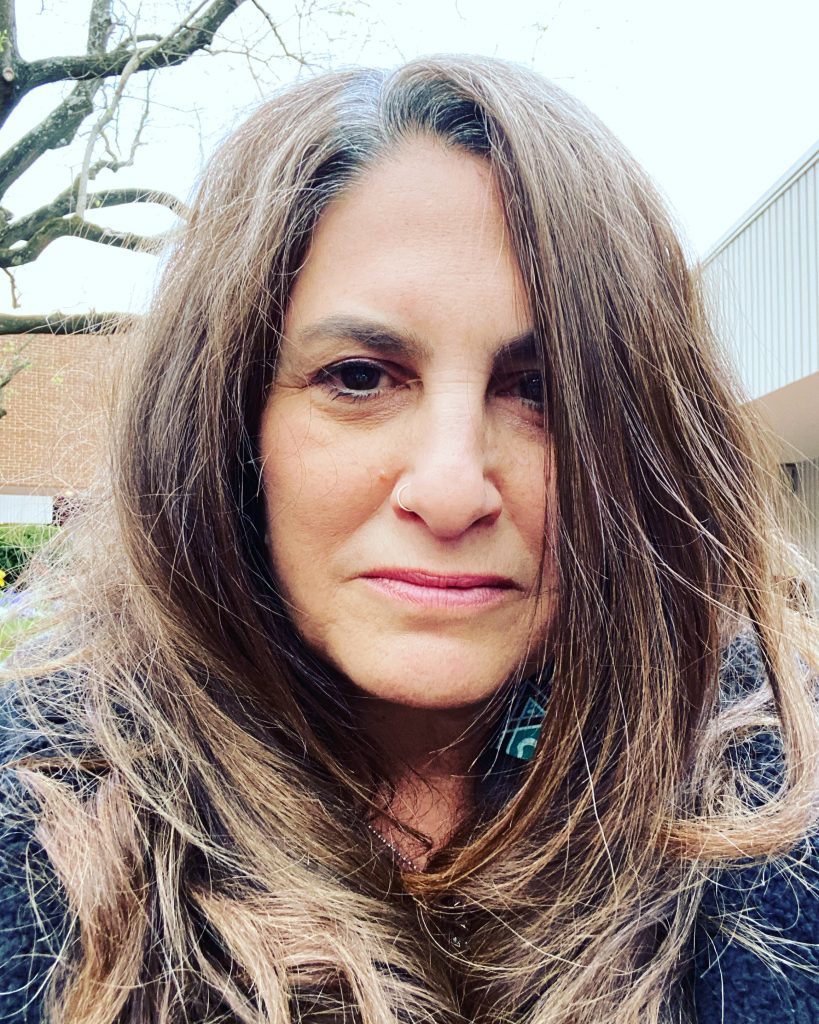 Until her death, Leslie worked as a writer for various healthcare and insurance companies. Her boss and childhood friend, Michael Reamer, called her a "wonderful mother, wife, daughter, and friend!"
Leslie is survived by her child, Serena Joy Utah Miller; her husband, Martin William Miller III; and her mother-in-law, Dorothy Miller.
While Miller had many goals, a large funeral was the last item on her bucket list. She hopes you will be at Sol Levinson's tomorrow night, as Jews like to bury their dead quickly. She would like to fill both rooms and have people standing in the back. Among the songs played at her funeral, she requests that Utah Miller play "On the Shoulders of Giants." She would also like Thin Lizzy's "The Boys Are Back in Town" and anything by David Bowie except "Let's Dance," which she loathed as much as she hated dancing. "She danced like Elaine from Seinfeld," said her husband.
No Beatles may be played. Violators will be haunted.